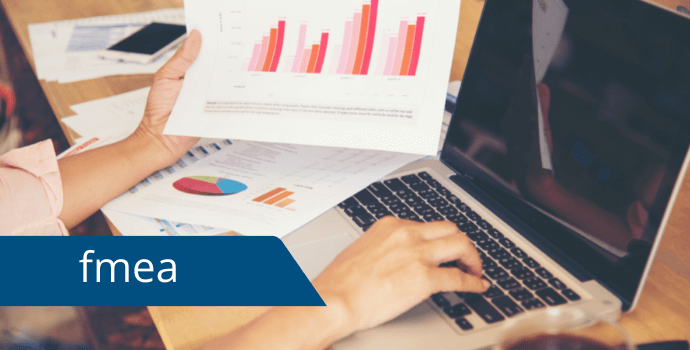 Who is this FMEA Training designed for?
We recommend this workshop for any business or team that requires a practical and accurate process for carrying out risk management strategies.
This course is ideal for teams in all industries. It is particularly suited to organisations interested in nurturing a continuous improvement culture.
Download Brochure
Get a Quote
5 Benefits of this FMEA Training
Understanding of FMEA

We begin by looking at FMEA as a whole – its origins, fundamentals, and benefits. Your team will learn about the best way to carry out FMEA measures within your organisation.

Ability to Implement Effective FMEA Measures

This is a practical workshop and one of its key objectives is to instil your team with confidence to implement FMEA processes correctly.

Our aim is that following training, participants will be able to begin applying FMEA to real-life situations within your organisation.

Support & Advice from Expert Trainers

Our trainers are qualified lean six sigma professionals. They have extensive experience in utilising FMEA measures.

They will share their expertise and best practice guidelines with your team during this workshop.

Options for Progression

We offer a number of other lean six sigma focused workshops.

If you want to continue to promote continuous improvement within your business, you can choose to schedule a number of these workshops over a period of time.

Our Lean Problem Solving and Process Mapping workshops are excellent combinations with FMEA Training.
Course Overview
What is Covered?
For Individuals
FAQ
Download your Free FMEA Training brochure
Download our PDF brochure to learn more about this FMEA Training. Our brochure includes:
Detailed course content outline
Key course benefits
More information about how we deliver this course
Public course options
We will also check in to make sure you have the answers to any questions you may have about FMEA training or any lean six sigma courses.
Download Brochure