Lean Six Sigma Training FAQs
We know that plenty of research goes into finding the right lean six sigma course and we're happy to answer any questions you may have.
We have listed some of our most frequently asked questions here. If we haven't answered your question, please do get in touch with us by phone (Freephone 1800 910 810) or ask a question online.
Ask a Question
Finding the Right Course
Do I need experience?
Whether you need experience or not will depend upon the course you choose.
For example, no previous experience is needed for our yellow and green belt courses.
There are some eligibility requirements for our black belt course as it's designed for those with experience in process improvement / lean six sigma implementation.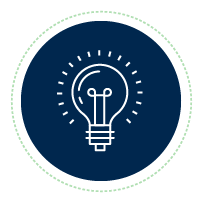 How do I know what certification to choose?
This depends on your reasons for needing lean six sigma training and what you hope to achieve.
We have provided a quick summary of our 3 most popular courses here:
Lean Six Sigma Yellow Belt


If you're completely new to lean six sigma and would like an introduction, our yellow belt is the perfect place to begin.

You will come away with a foundational understanding and practical skills you can begin using immediately.

Lean Six Sigma Green Belt


Also great for beginners and those with a little process improvement experience.

Our 5-day Lean Six Sigma Green Belt offers a more comprehensive knowledge and capability with lean six sigma tools and techniques.

Lean Six Sigma Black Belt


This programme is for advanced practitioners who have plenty of experience participating in process improvement projects.

You can read more about the eligibility requirements in our course brochure.

Learn more and download a brochure over at the black belt course page
---
Certification
What certifications are available?
We offer several different certifications, depending on which course you choose. Our yellow belt course is Professional Development certified.
Our green belt course leads to two certifications: a Professional Development Lean Six Sigma Green Belt, and a QQI Level 5 award in "Lean Manufacturing Tools".
Our Lean Six Sigma Black Belt Course leads to both a Professional Development Lean Six Sigma Black Belt, and an ASQ Certified Six Sigma Black Belt (CSSBB).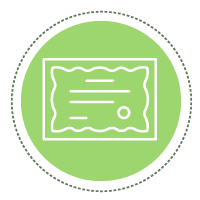 How do I get certified?
The certification method for each course varies. Some are project-based, some have an exam, and some have both a project and exam.
You will find all the details you need by visiting the course page, with a step-by-step guide in each course brochure.
---
About Lean Six Sigma
What is Lean Six Sigma?
Lean and Six Sigma are two methodologies or approaches that enable you to reduce waste, cut costs, and boost productivity and profitability when used together.
You can learn more about Lean Six Sigma by reading our article, "What is Lean Six Sigma?".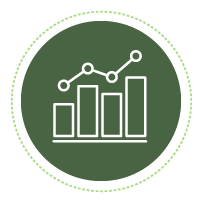 Is there a difference between lean and six sigma?
Lean and six sigma are both separate methodologies, but they are very often combined.
You can read about this in more detail in our article, "what is the difference between lean and six sigma?".
How do I know if Lean Six Sigma is right for me?
Lean six sigma will be effective for any business or organisation. It can be implemented successfully in small, community organisations just as much as in large, multinational companies.
As lean originated in the manufacturing sector and six sigma comes from the telecommunications industry, there is a myth that the methodologies are only effective in these sectors.
We see a broad mix of delegates from every business and background on our courses from hospitality to finance to retail, and many others.
---
Training Delivery Style
How are our courses delivered?
Our public courses are delivered in a live virtual classroom style.
"Live virtual classroom" means that you connect online to real-time training, delivered by our expert tutors.
You can ask questions, interact with the tutor and your classmates, and receive feedback, just as in an in-person situation.
Our in-company courses can be delivered either online in a live virtual classroom format or in person at your location. Learn more about in-company courses.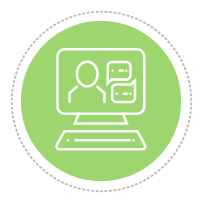 Is connecting to online training complicated?
Not at all. In fact, we will make sure you have all the guidance you need to get the best live virtual training experience possible.
All you will need is:
A steady internet connection (home connections are fine)
A computer, tablet, or smartphone connected to the internet
This device must also have a web camera, speakers, and microphone. These are standard features in nearly all devices.
A quiet spot to sit while attending the course (or a good set of headphones).
When are our courses held?
The dates for our courses vary as we hold courses monthly throughout the year. You can get a full list of upcoming dates by requesting a course schedule on any course page.
Our courses are always held on weekdays and generally run from 9.30 am until 5.00 pm each day.
You will receive a welcome email from your customer care contact before the course begins that will advise you of the precise running times for your course.
What do I need to bring?
We will also supply most course materials and will give you access to slides, templates, and other important information a few days in advance of your course start date.
If you need to bring anything with you or have anything prepared in advance, your customer care contact will let you know in your welcome email.
---
Booking a Course
How can I book a course?
There are two easy ways to book your place:
On each course page, you will find a "Reserve My Place" or "Course Schedule" button. Clicking on this button and completing its form will send us a request to reserve a place for you on an upcoming date.
We will get in touch to confirm details with you and organise payment.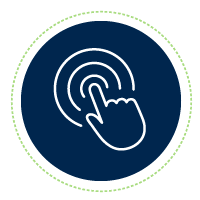 Alternatively, you can contact us by phone on Freephone 1800 910 810 or 01 861 0700.
Our consultants will be happy to answer your questions, and organise your booking. Our offices are open from Monday – Friday, 9.00 am – 5.30 pm.
---
Any Other Questions?
If we haven't answered your most important questions here, don't worry. Get in touch by calling us or asking your question online.
We will be happy to answer any questions you have about our courses, course dates, and certifications.