A Quick Introduction to Live Virtual Classroom Training
All of our public courses, and most of our in-company courses are currently delivered in a "live virtual classroom" style.
We made the change to fully virtual in 2020, when the need arose. Since then, we have found that it works best for many reasons.
What Makes Live Virtual Classroom so Great? (5 Benefits)
Let's take a look at the top 5 reasons we choose to deliver the majority of our training in a live virtual classroom format:
1. Connect from Anywhere
No matter where you are currently located, you can attend any of our lean six sigma courses that fit your schedule.
With live virtual classroom training, all you need is an internet-enabled device and you're ready to begin training.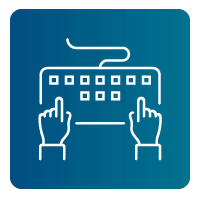 2. No Travel Time or Costs
Once we made the switch, we received overwhelming feedback from delegates about how much they didn't miss sitting in traffic or rushing to reach a course venue destination on time.
Being able to connect from home has proved much more convenient for students across the board.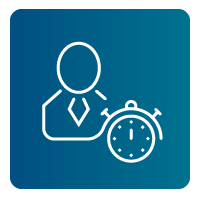 3. Better Group-Work Focus
Our training style is always very interactive, with plenty of discussions and group exercises.
Our trainers and students have found that virtual breakout rooms work much better for focus than splitting up into groups in a single training room.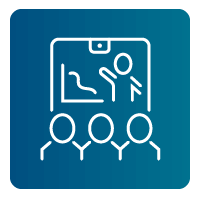 4. Less Disruption to Your Work
Our courses generally run from 9.30am until 5.00pm each day.
As you will already be in place, you can easily check in with tasks before training begins, during breaks, and at the end of the day.

5. Easy to Access
While the idea of a live virtual classroom may seem daunting at first, it is actually very user friendly.
We provide guidelines for joining training before the course begins and make sure you're completely comfortable with how our format works.
You can learn more about this by reading on…

How a live virtual classroom works
Live virtual training is very similar to attending an in-person classroom-based course.
You will be connected with your trainer and other delegates in real time via our virtual training platform.
You can ask and answer questions, take part in group discussions and exercises, and view slides and handouts as you would in a real classroom.
The only real difference is that you are not all in the same physical space. The trainer and each participant log in from wherever they are based.
What You Will Need: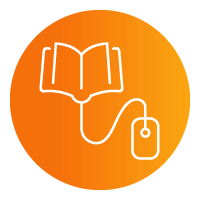 Luckily, this style of training doesn't require advanced or high tech equipment.
Almost every smartphone, computer, and tablet has the following required capabilities:
A steady internet connection. (a capacity of c. +5Mps is recommended, but this is standard for most home internet providers.)
A web camera, microphone, and speakers.
A quiet space to sit while you're attending the course is also very helpful if you can find one. If not, a good pair of headphones works well too!
If the idea of connecting virtually feels out of your comfort zone, don't worry. Our virtual training platform is very user-friendly and we will give you step-by-step guidance on getting connected.
In-Company Training: Online or In-Person
For in-company training, where we deliver the course to a group of participants from a single organisation, we offer both online and in person training.
A live virtual classroom approach is the most popular option, especially where teams are working remotely or are based in different locations.
For in-person delivery, we can come to your location anywhere in Ireland (or another country) for a more traditional classroom course.
Get in Touch
We are happy to help if you would like more guidance on how a live virtual classroom works and whether it would be a good fit for your learning style.
You can reach our consultants easily by phone on either Freephone 1800 910 810 or Dublin 01 861 0700.
If email communication is more your style, ask a quick question online using the button below and we will get back to you with the information you need.